I figured my first post should start off with a little bit of some classic H-B !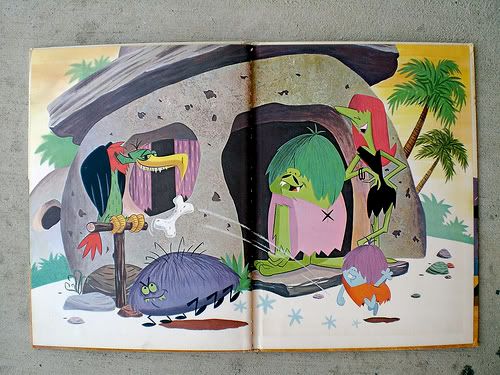 The Gruesomes are a family of fictional characters who appeared on
The Flintstones
television series. They debuted in 1964 during the show's fifth season. They are similar to other monster families who appeared on television during the same time period, including
The Addams Family
and
The Munsters
.
Inspired by a previous
Hanna Barbera
monster family,
Mr. & Mrs. J. Evil Scientist